Tribunal members
Anne Tiernan (Chair)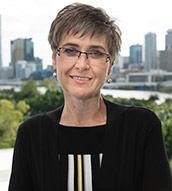 Professor Anne Tiernan is the Director of the Policy Innovation Hub at Griffith University. A political scientist, with earlier careers in government in the Commonwealth and Queensland, and in teaching and consultancy, Anne is respected for her independent, professional and research-informed analysis and commentary on national politics, public administration and public policy.
Anne is author and co-author of five books including: Lessons in Governing: A Profile of Prime Ministers' Chiefs of Staff, The Gatekeepers: Lessons from Prime Ministers' Chiefs of Staff, Learning to be a Minister: Heroic Expectations, Practical Realities, Power Without Responsibility: Ministerial Staffers in Australian Governments from Whitlam to Howard, Caretaker Conventions in Australasia: Minding the Shop for Government. With Julianne Schultz, Anne edited Fixing the System, the most recent edition of Griffith Review.
Professor Tiernan is a National Fellow of the Institute of Public Administration Australia, a Fellow of the Australia and New Zealand School of Government and a Graduate of the Australian Institute of Company Directors. She served on the Board of the Queensland Public Service Commission from 2008-12 and was a Member of the Public Records Review Committee of the Queensland State Archives from 2012-16.
Michael Noud
Judge Noud was born on 7 April 1946 and educated at Nudgee Junior and Senior Colleges. He attained his Bachelor of Laws degree from The University of Queensland in December 1970. He was admitted as a barrister the same month. Judge Noud began his career as an articled clerk but subsequently practised as a barrister. He had been a law reporter for the Queensland Reports and Queensland Lawyer and served on the Committee of the Bar Association including a period as honorary Treasurer.

Judge Noud was appointed to the District Court on 17 July 1989 and retired on 7 April 2016.
Karyn Walsh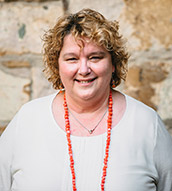 Karyn Walsh is CEO of Micah Projects, a regional not for profit in Brisbane. Micah Projects is a key agency within the specialist homelessness services system of Brisbane providing a range of services to prevent, manage and end homelessness with individuals and families. In addition Micah Projects provides services to Families, Women and children as well individual support services to residents of privately owned supported accommodation facilities, individuals with disability support packages and Forgotten Australians. As an organisation Micah are committed to implementation of evidence based practice learning from the people we support, our workforce and other local, national and international practitioners, researchers and advocates.

Karyn has worked in the not for profit sector for 37 years as a practitioner and a manager.